4 Things to Look for in your AMS
Switching or choosing software can be painful. Here are the top 4 things to look for in the best association management software.
To help make the decision making process easier for you, we took some insights from a recent Capterra survey. In it, Capterra surveyed associations to determine a) the top things associations look for when picking a software solution for the first time, and b) the top things associations look for when they consider switching software vendors. We combined these into a single list and elaborated on how SilkStart addresses each of them.
Here to help
We know picking association management software is a big decision, and we're here to help you every step of the way, from pre-sales to on-boarding to ongoing support. To learn more about how SilkStart can help your organization, sign up for a trial account or get in touch.

A feature rich, easy to use, reasonably priced, and well supported solution is just around the corner.
What is an AMS?
We've create a handy e-book to help outline what an AMS is, and how it can help you be more efficient when managing an Association.
Customers Love SilkStart

NAWIC Atlanta
Making changes to our website is easy, and we now have a professional looking marketing tool we are proud of.
#women's network
#construction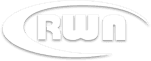 Regina Women's Network
Finally - it's easy to join our association and register for events online!
#women's association
#local

Italian American Studies Association
I highly recommend the team at SilkStart for any organization, big or small.
#national organization
#education

Canadian Christian Business Foundation
SilkStart not only provided the answers to all of my needs, they exceeded expectations.
#religious association
#business

Viatec
The new VIATEC.ca is not only what we were in need of, but it actually represents who we are and allows us to show off our members more efficiently.
#technology
#local

BCPA
With SilkStart, we now have the proper and easy-to-use tool we needed to manage the day-to-day administration of our association.
#professional association
#legal